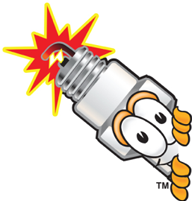 AutoMate Mobile Mechanix is a locally owned business with over 17 year's experience in the motor industry. We can visit you at your home or while you work – it's much easier, less hassle in having someone come to you to service your vehicle. Covering the Gold Coast and surrounding areas.
We service all makes and models and use only quality oils and parts. Call your friendly AutoMate mobile mechanic today for all your mechanical needs.
What we offer:
We offer all warranty manufacturers servicing, lube, minor & major services. Tune ups, preventative maintenance & diagnostics. State of the art diagnostic scan tool (functions include: coding keys, modules, reading check engine light codes + much more).
Pre Purchase Inspection – From just $150 have our friendly mechanics inspect it before you purchase it – you can be sure of what you're buying
✔ Brakes Servicing
✔ Clutch Repairs and Service
✔ Steering System
✔ Cooling Systems Service
✔ Alternator & Starter Motor
✔ Wheel bearings
✔ Ignition system
✔ CV joints, drive shafts
✔ Exhaust
✔ Suspension repairs
✔ Diesel Repairs
✔ Gearbox & Diff/driveline
✔ Battery replacement
✔ Automatic Transmission Service
✔ Brake System Flush
✔ Disk Brake Service
✔ Engine Diagnostic Check
✔ Exhaust Repairs
✔ Head Gasket Repair
✔ Timing Belts & Timing Kits
✔ Universal Joints
✔ Tune Ups
✔ Log Book Service
✔ Minor Service
✔ Major Service